by Frank Moriarty
Frank Moriarty has worked for several international consulting companies including RSM McGladrey and FIS International. He is a professional presenter and has helped many executives during their job transitions with his 'Building a Professional Portfolio' session. Along with that, Frank is a beekeeper and has won national awards for his honey and creme honeys.
Today, Frank explains how to create a Professional Portfolio.
1. Start with a strategy. What do you want this collection of information, your Professional Portfolio, to say about you?
2. Determine which program you will use for your portfolio (e.g., PowerPoint or Word). Your document will eventually be turned into hard copy. It is not meant to be posted online. It is meant to be your "talking" portfolio, the one you bring with you and use during personal conversations. If necessary, you can provide it electronically to an interviewer, but it loses impact without the verbal component.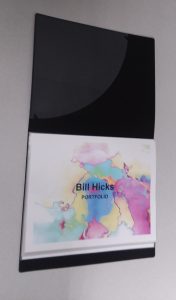 3. Collect your top 8 -12 SARs (Situations/Actions/Results). These are your accomplishments and they exhibit your talents and skills which are needed for this position.
4. Expand each SAR into a few paragraphs or bullet points to get your point across.
5. Place one SAR with its paragraph/bullets on separate pages.
6. Identify 3 or 4 images, diagrams or pictures, that illustrate the main points of your SARs. Use pixabay.com to download royalty-free images for this purpose.
7. Assemble these images on your pages, making sure the words and pictures are 'balanced' and don't lean too heavily to one side of the page.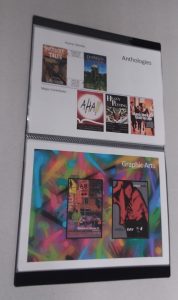 8. Add a few pages on general skills/other accomplishments and companies/titles as appropriate. Use logos, not just names of companies, as images are more memorable.
9. Build this document with intent, thinking: I want this interviewer to know this about me because it's relevant to the position we are discussing.
10. Proofread, proofread, proofread. Then have another person proofread your document.
11. Practice using your Professional Portfolio at a mock interview.
12. Do not read the portfolio or go through it page-by-page with your interviewer. You should have it memorized. During your meeting, open to one page/section as appropriate to your discussion. Don't look at every single page, only review the pertinent ones. It's much more powerful this way.
13. Read through your portfolio right before the interview. By doing so, you will be a much more confident speaker and you might just land that dream job!

The images above are from a presentation Frank helped to create. Presentation Book used to create a portfolio. To contact Frank, "Leave a Reply" below or use the link under his picture to find him on LinkedIn.